While perusing last Saturday's Senior Wine Country golf tournament results at Windsor Golf Club, I noticed the names of Jeton Ireland and Jay Ireland. Jeton won the ladies 75 to 80 age category with a net 71, and Jay won the men's 75-79 division with a net 68.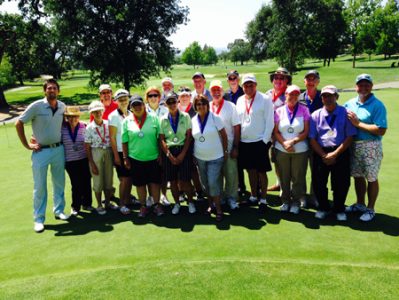 Jay, 79, and Jeton, 78, met in junior high and became high school sweethearts during their formative years at Wichita Falls Senior High School in Texas.
"Yep, we were high school sweethearts," said Jay Ireland, who is also known in some circles as, 'Lazy Jay'.
Jay said he got the nickname because he named a business he started, Lazy Jay's BBQ, in Santa Rosa. He owned and operated the restaurant for over seven years.
The Santa Rosa couple has been married for 59 years and has raised four kids, including a set of twins. They also have three beautiful grandchildren. They've lived in Sonoma County for over 42 years.
Asked if any of his offspring played the game Jay responded, "Yeah, a couple of them play at it."
Jeton (Je-ton) said her unusual first name is a derivative of French and Indian.
"I was named after a friend of my Fathers, and she's a decedent of an Indian tribe up in the Quebec area," she explained. "I don't have a clue what it means, and I don't want to know at this age."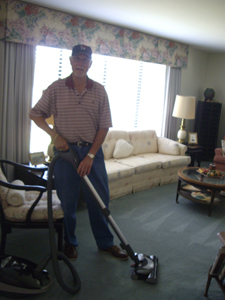 Jay said he began playing golf a mere 65 years ago, and Jeton played a little bit when they lived in Southern California when the kids were small.
"She really started playing in earnest about 25 years ago," Jay added. "We were members of the Santa Rosa Golf and Country Club at the time. She played a little bit with the Lady Nine Holers, and then in about six or eight months she joined the Lady 18 Holers."
Jeton said that she began playing golf so she wouldn't become a golf widow.
"Golf changed my whole outlook on what Jay was doing in his spare time," she said. "We now plan all of our vacations around playing golf."
I just had to ask Jeton what she saw in this guy way back when.
"I always liked him," she said with a sparkle in her eyes. "He has a wonderful personality and he's fun. He's also very tall and I come from a very small family. I had to give my kids some sort of chance."
Jay sports an 18 handicap, and Jeton has a 36.
"We dropped our membership and Santa Rosa Golf and Country Club and we now have an annual membership at Windsor Golf Club," Jay said. We generally play a few times a week. I play maybe two times during the week with the men, and then we play as a couple on the weekends."
I asked Jay if they used their handicaps when playing each other, and if they wagered during the round.
"No, she won't bet with me." Jay said. "But we do count putts. The one with the most putts has to vacuum the next week."
What a pleasure getting to know Jay and Jeton. I just wished I lived next door to them. When I pulled up to their home I could smell something on the BBQ. Oh my goodness!
So the next time you use the excuse you're too old to play golf just think about Jay and Jeton, and get out there and have some fun hitting the ball around.
Josh Weil shot a 67 Saturday at Windsor Golf Course in the golf portion of the Senior Wine Country Games.
Weil won the 50 to 54 age group.
In the ladies age groups, Jeton Ireland posted the lowest score with a 71. Ireland triumphed in the 75 to 80 category.