Former El Molino High School, Santa Rosa Junior College and University of Southern California star, Jason Lane, had his contract purchased from Triple-A El Paso Chihuahuas by their parent club the San Diego Padres earlier Tuesday.
Lane, 37, was drafted by the Houston Astros in the sixth round of the 1999 Major League Baseball draft as a first baseman, and later moved to the outfield because of a young soon-to-be star, Jeff Bagwell. He last played in the majors in 2007.
During his long career Lane has been known of his hitting prowess and pitching ability. Lane bats right-handed, but is a lefty on the bump.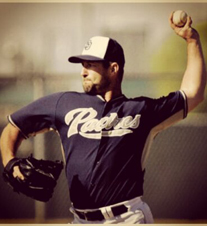 During the 2005 season with the Astros, Lane hit an impressive 26 home runs, but was eventually released in 2007.
Lane has bounced around the minors with short stops with an Independent Team, the Sugar Land Skeeters, a Minnesota Twins' minor league club, and made it all the way through training camp with the Arizona Diamondbacks in 2012.
Most players usually see the writing on the wall as their strengths begin to weaken and call it quits. Not Lane. All he did was switch from hitting – he still handles a bat pretty well – and moved to the pitching mound.
Lane has lately been pitching in relief, and it would appear the Padres will likely use Lane in middle relief. This season he's sporting a 4.36 ERA through 64 innings.
Besides the 25 home runs in 2005, another of his highlights was during his senior year at USC. Lane earned All-America honors and helped lead the Trojans to their 12th NCAA baseball championship. In the College World Series championship game he pitched 2.2 innings to pick up the pitching victory during a 21-14 marathon against Arizona State. Lane was the designated hitter and went 3 for 6, including a grand slam. He also set a CWS record with 11 hits overall.
One of Lane's minor league teammates is former everyday major leaguer and former San Francisco Giants' Jeff Francoeur. Francoeur, who was known for his strong arm from the outfield, is hoping to revive his career, also as a pitcher.
Lane has been in contact with us at sonomacountygolf.com during the season. We wish Jason all the luck.
Image Courtesy of https://twitter.com/Jasonlane16