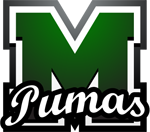 Maria Carrillo High School senior golfer Hailey Begert-Hellings exudes a rare air about her.
You'd think it would be an air of cockiness after making the Press Democrat All Empire team four straight years, or from being selected the Player of the Year the past two seasons. You might think that it's because she didn't lose a high-school match her entire four-year career as a Puma, or perhaps because her parents are both physicians. But that's not it either.
The air Begert-Hellings has is something we should all try and breathe more of. Its traits include unselfishness, sportsmanship and helpfulness that separate her from most. It's an air of dignity and integrity.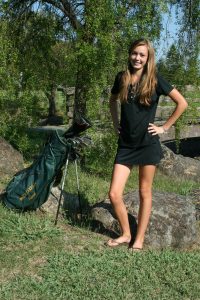 Begert-Hellings is obviously one of Sonoma County's elite athletes, and this is what her coach Jerry Deakins had to say about his young star.
"Hailey is the complete player," Deakins said matter-of-factly. "She's the top golfer. Everyone knows she's the top golfer. She knows she's the top golfer. Everybody we play against knows she's best. But no one would ever sense that being around her. She doesn't have that air around her that says, 'I'm the best, look at me.' She wants others to get better, and she helps them. She'll help them with their putting stroke, or help them to see a line for a putt. She helps teammates during chipping drills. She'll try to help if someone is having trouble controlling their irons, like trying to get extra loft. Or she'll help them with their 3-wood, 5-wood or driver. She's willing to put herself out there, and basically is a second coach for us."
Hailey started playing golf in kindergarten because both her parents David and Caroline played the game. But it wasn't until the summer before eighth grade that she began playing for real.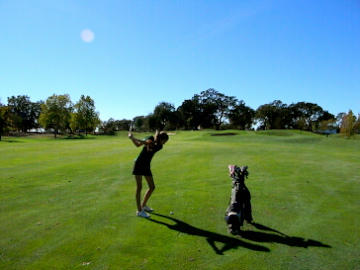 "My Dad helped me a lot," Begert-Hellings said. "He had an invention that helped out a lot. It was called the "Swing Trainer". It showed the fundamentals of the swing and how to form a swing that builds the most power."
Hailey also gave credit to Rooster Run Club Pro Dave Johnson, and her high school coaches Will Parker, Michael Balasek and Deakins. Parker and Deakins were co-coaches the first two years. Balasek coached the team last year, while Deakins took the year off to be with his wife who was dealing with breast cancer, but is doing will now.
As a junior, Hailey helped lead the Pumas to their fourth consecutive North Bay League Championship, and missed qualifying for the NorCal tournament by one shot following a one-over-par round. This year she led Maria Carrillo to a sixth straight NBL championship but again missed the NorCals.
"It didn't go as well as I'd liked," Begert-Hellings said. "I had an OK round but not good enough to qualify beyond that. We played Peacock Gap in San Rafael and I shot either 78 or 79."
Deakins, who teaches AP U.S. History, Academic U.S. History and Phycology, has also been the Pumas' Athletic Director the past 10 years. Despite all the success the Pumas have enjoyed over the years, Maria Carrillo actually struggled to field a competitive team at the start of this season.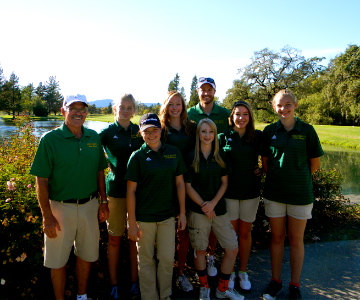 "We had something like eight girls out for the team and three of them had never played golf," Deakins said. "At the high school level, six players play and you use the top five scores. You throw the highest score out. Hailey, junior Morgan Olhiser, and a couple of other girls that had been riding the winning wave wanted to finish strong again. So we ended up getting a couple of girls who had played for us before, but was originally planning on not playing so they could focus on school work. But we got them to come back out and we were able to field a pretty competitive team."
Begert-Hellings has played No. 1 the past three years. When she was a freshman, Hailey played No. 2 behind a really great player Kristina Schmuhl, who was a senior. Between her junior and senior years, Begert-Hellings swam for the Puma Junior Varsity swim team to help build her strength and endurance.
Recently, Begert-Hellings made one of the biggest decisions of her young life in choosing a college.
"I'm going to go to UC Berkeley and will attend Cal next year," she said proudly. "My final two options were Berkeley and Cal Poly Pomona, but Pomona was just too small."
While at Cal, Begert-Hellings plans on playing Club Golf.
"I wouldn't have enough time to devote to school if I played varsity golf," Begert-Hellings said. "I wouldn't have enough time to study. Club Golf will be something to relax and enjoy because I don't want to let go of the sport completely. I definitely want to have some free time in college so I can relax. I think Club Golf will be good for that."
Now that her High School career is over, Hailey plans on practicing on the weekends and will try and fit in some rounds whenever she can.
Good luck at Cal, Hailey. Just take a deep breath of that special air you possess and everything will be just fine.