Sonoma County Golf features golf course information, reviews & online tee time booking for golf courses all around Sonoma County, CA. We provide news and stories relating to Golf in California's wine country. Established by local golf enthusiasts, Sonoma County Golf has become the premier online resource for golf in Sonoma County, California.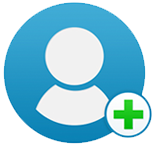 Create an Account: Create an account to share your experiences at each golf course in Sonoma County.
Read Reviews: Read qualified reviews from real players!
Local Business: Soon, you will find local business information around each golf course. We make it easy for anyone to book a tee time, find a hotel or restaurant surrounding your course of choice.
We welcome your feedback and suggestions always. Our community is growing and we'd love to hear from you. Please visit our contact page to send us a message.